Andy's laying the foundations for his future
---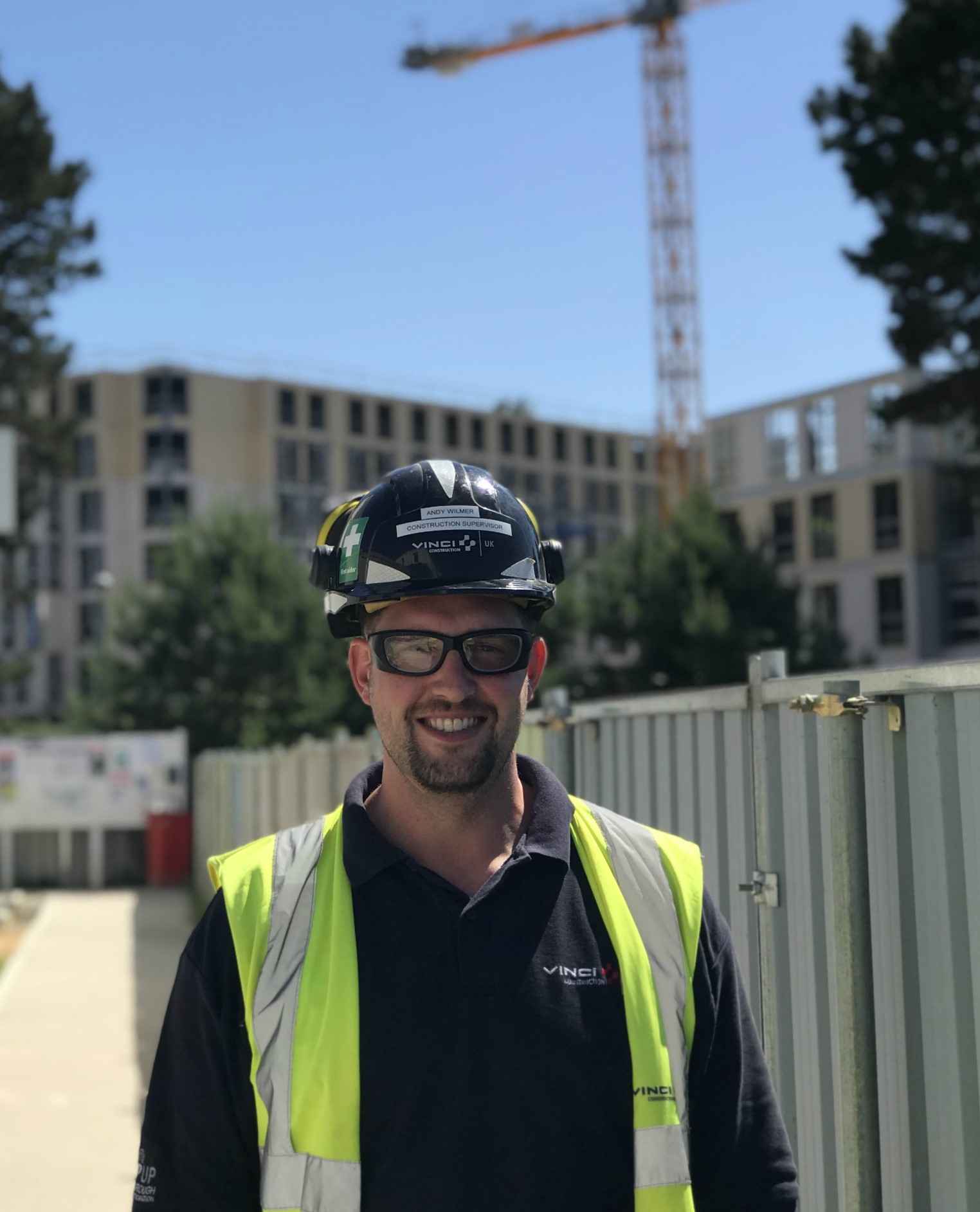 Andy Wilmer knows from experience how important it is to look ahead and be adaptable.
He served in the Royal Engineers for 13 years and was trained as a combat engineer and heating and plumbing engineer. When not on combat operations, Andy spent his time training on different specialisms, such as bridge building, demolitions, water supply and construction.
Following an injury, Andy was medically discharged from the Army and secured his current role, following support from BuildForce, an organisation who connect service leavers to construction careers. Andy now works as a construction supervisor with VINCI Construction UK.
"When I left the Army, I knew I wanted to keep on working, and I have a family to support, so getting another job was essential.
"This change in my life was a good opportunity for me to do some financial planning, and think about how long I'd be working for before my retirement.
"I decided to check my State Pension to see how old I would be when I qualified, and how much it might be. I found it easy to do, as the GOV.UK website (external website) asked for basic information to confirm my identity, which I had to hand.
"I'll get a pension from the Army when I retire, but the work I do now and in the future will be contributing to my pension pot. I'm paying in to my new workplace pension, and so is my employer. It's really important to keep saving to get the retirement I want.
"I'm 35, and I'm open minded about my future career. I've transferred lots of skills from the military into the civilian world, and I'm exciting about moving into a second career.
"The Army taught me discipline, adaptability and leadership – and the ability to be forward-thinking. I come up with solutions to problems every day, and working in a team is key.
"My advice to others who are thinking about working differently is to take a practical, but open-minded approach.
"Think about your transferable skills, do your research and concentrate on what you can offer. Money really matters too, so do some basic financial planning such as checking your State Pension, get to know any private pensions you have and think about how you can work to support you and your family's future."