Your support in spreading awareness about the workplace pension campaign is very important to us. We've created a range of resources to make it as easy as possible for you to get involved. Please help us spread the importance of saving for later life by sharing the following assets on your channels and with your contacts.
Campaign Overview
The Pensions Regulator: communicating with your employees
Videos for digital channels
Images for digital channels
Social media
Get to Know Your Pension leaflet
Campaign Overview
The campaign will further support the positive attitudes that currently exist towards saving into a working place pension.
For Employees, the aim is to change the relationship people have with their pension, moving it from something complex and best ignored, to something on your side that you should get to know.
For Employers, they have statutory duties and therefore they need to continue to get to know their responsibilities, through the process of enrolling eligible workers and re-declaration of existing employees.
Visit the workplace pension website to find out more about the workplace pension and automatic enrolment.
The Pensions Regulator: communicating with your employees
We have worked with The Pensions Regulator to create a letter for employers to distribute to their employees informing them of contribution increases.
Please download the letter here: Letter to employees
Employers also have a legal duty to write to their staff to tell them how automatic enrolment applies to them. Find more letter templates here
Videos for digital channels
TV advert:
Video links
Did you know we have a number of pension videos on YouTube?
We have developed a video called 'What is automatic enrolment?' This 60 second clip explains what automatic enrolment is, and can be a useful guide for those who want to know more. You can see the clip on our DWP YouTube channel.
Please consider linking to the video from your channels.
Celebrity Ambassadors
We have worked with a number of celebrity industry experts for our target sectors; Fred Sirieix for hospitality, Theo Paphitis for retail, Tommy Walsh for construction. We have also worked with Nigel Owens and Leah Totton to be celebrity advocates of the campaign.
These videos reiterate key messages so feel free to share these too
Images for digital channels
In addition to the chef TV advert we have also created assets representing different industries. Please feel free to share these across your channels.*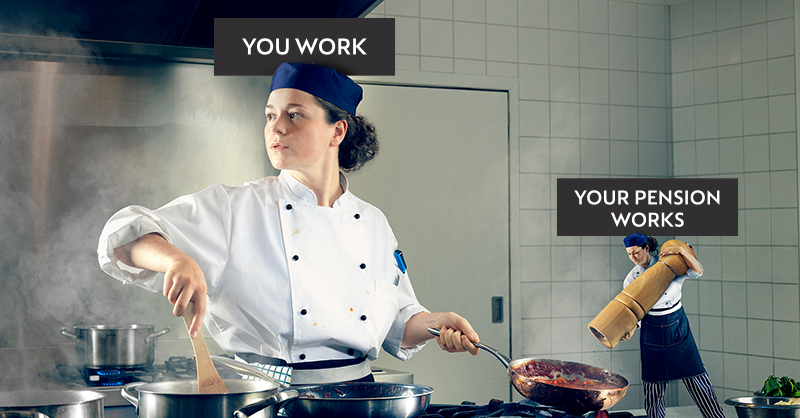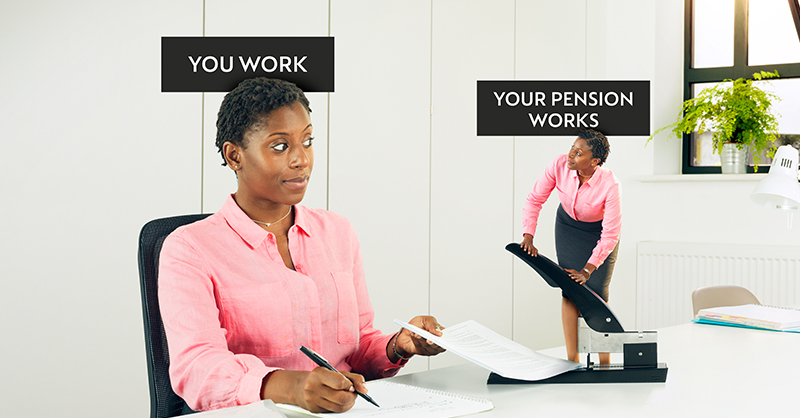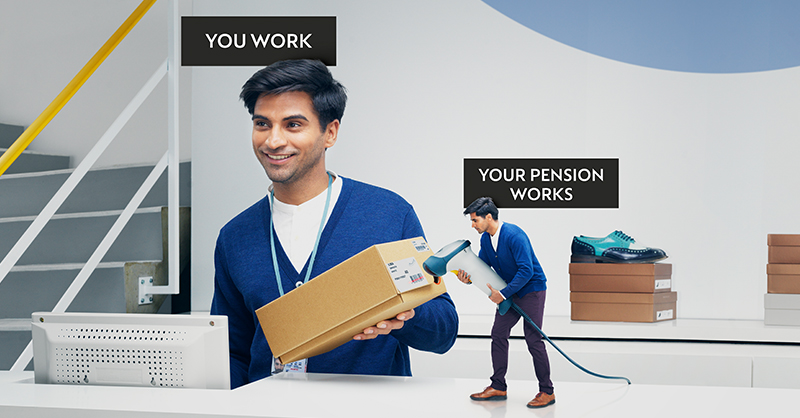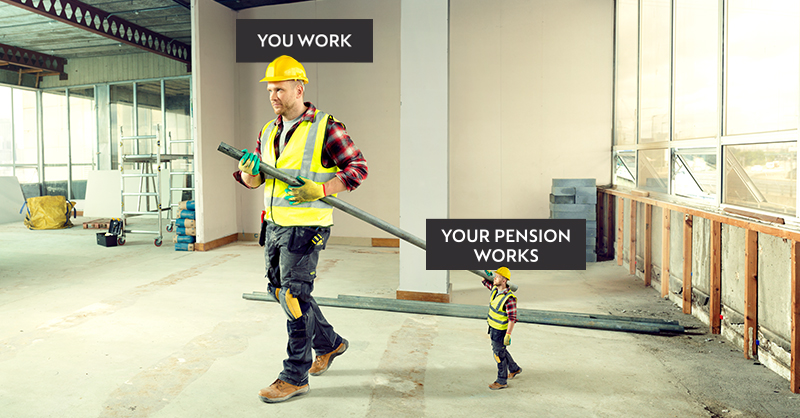 *right click on the image to save
Social Media
We regularly post information on our Facebook www.facebook.com/DWP and Twitter accounts www.twitter.com/DWP. If you follow our accounts, please consider sharing or retweeting some of our posts.
We use the #YourPension tag to help people find linked information and advice. Again, please consider using this hashtag on your own channels, when you're talking about financial planning for retirement.
Our key messages are:
Get to know your pension
When you work your pension works
When you pay in, your boss pays in too
Example tweets:
Millions are already benefiting from saving into a workplace pension, make sure you are too. Get to know #YourPension
Having a workplace pension is like having another you at work. Get to know #YourPension
Saving into a workplace pension is an easy way of saving for your future – when you pay in your boss pays in too
Get to Know Your Pension Leaflet
Click on the image to download our cross campaigns leaflet which can be distributed to all employees.