What is Pension Awareness Week?
When is it?
How do I get involved?
More information
What is Pension Awareness Week?
Pension Awareness Week is a campaign to raise awareness of retirement planning across the country. It's organised by Pension Geeks and Scottish Widows, and supported by the financial services industry, businesses, employers and the Department of Work and Pensions.
As part of the campaign, the Pension Awareness campaign bus will bring clear and simple pension and retirement guidance into the heart of six major UK cities. You'll be able to get on the bus and get free help and information from the team of on-board pension experts.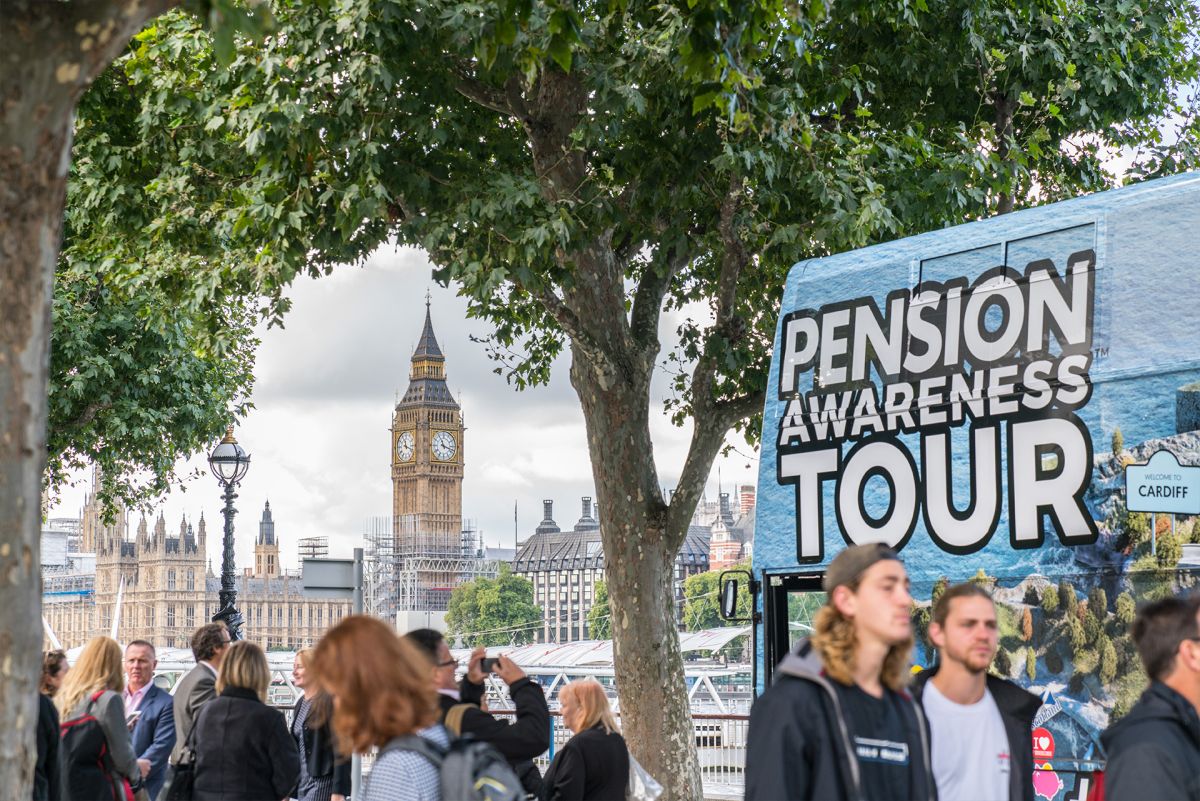 If you're thinking about saving into a pension, want to know more about the State Pension, or you're coming to the end of your working career and thinking about changing your lifestyle, the team will be able to answer all of your questions.
The on-board team can also offer support to employers, helping them prepare for their automatic enrolment duties, and supporting them in engaging their staff with clear pension communications.
When is it?
Events will run from 10 September to 15 September 2018, in the run up to Pension Awareness Day on Saturday 15 September 2018. You'll be able to visit the on-board team of pension experts between 10am and 6pm each day.
How do I get involved?
The Pension Awareness bus will visit the following cities:
Monday 10 September: Castle Street, Edinburgh
Tuesday 11 September: Northumberland Street South, Newcastle
Wednesday 12 September: Humberstone Gate, Leicester
Thursday 13 September: Queen Street, Cardiff
Friday 14 September: Broad Street East, Reading
Saturday 15 September: King's Cross Station, King's Cross Square, London
You can visit any of the tour bus stops – there's no need to book, just turn up. The Pension Awareness team will be at each location between the hours of 10am and 6pm. Just look out for the big blue bus.
If you can't make any of the events, you can find lots of help and information on this site to help you plan your retirement. You can also get more information on saving for retirement from the Money Advice Service, and the Pensions Advisory Service.
More information
For more information on the Pension Awareness bus tour, and Pension Awareness Day 2018, visit the Pension Awareness Day website. Pension Awareness Day is organised by Pension Geeks and Scottish Widows. It's sponsored by Newcastle Building Society and Skipton Building Society, and supported by the Department of Work and Pensions.
More information on the State Pension
More information on workplace pensions
More information on working differently